Merhaba,
Son zamanlarda herkesin baş belası haline gelen Cryptolocker la ilgili Application and Device Controlle ek olarak koruma sağlayabiliyoruz.
Download
SEP'e giriş yapıyoruz arkasından Policies >Application and Device Control bölümüne geliyoruz sağ click Import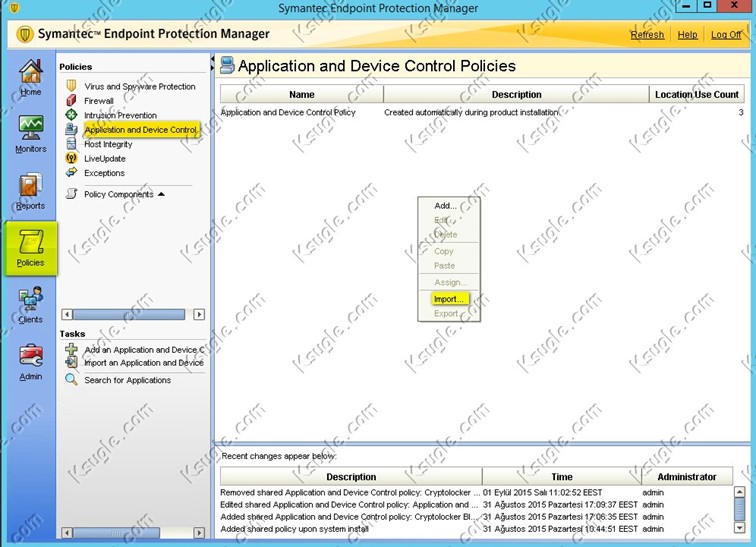 Download link'inden indirmiş olduğumuz Politikayı ımport ediyoruz.
Arkasından Yeni import ettiğimiz Policy'ye Edit diyoruz.
Application Control bölümünden policy yi seçip Copy diyoruz.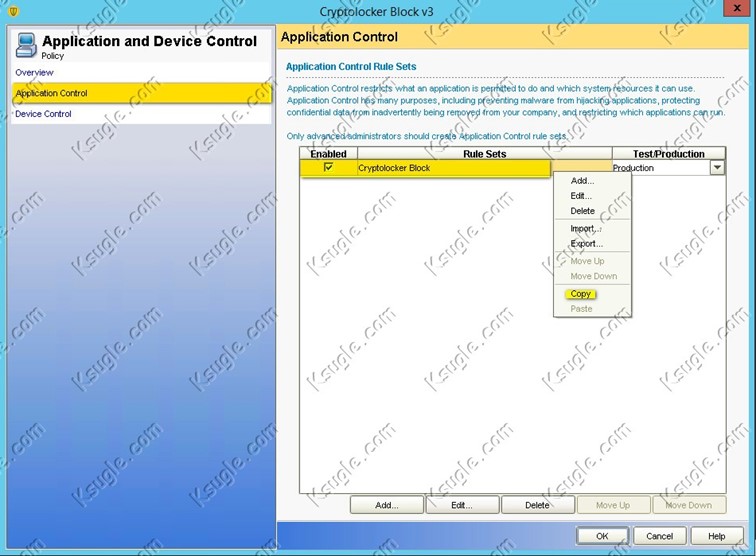 Uygulamada olan Policy ye gelip Edit diyoruz.
Yapıştırıyoruz ve Enable duruma alıyoruz.